✈️ FREE Worldwide Shipping Today!
✅ Fresh Coffee, Anytime: Prepare freshly ground beans every morning with the Slicier coffee grinder. It turns whole beans into a smooth blend in seconds, so you can enjoy a rejuvenating cup of coffee with less wait time
✅ Quick & Powerful: The stainless steel blade and 200W of power grind coffee beans to coarse in 5 seconds, medium in 10 seconds, and fine in 15 seconds
✅ Safety Lock: For added safety, the coffee grinder won't start unless the lid is locked in place Durable Design: The motor was designed with copper wires for extra durability, and it features overheat protection.
✅ Less Mess: The enclosed lid helps keep your grounds contained, so you don't have to worry about making a mess
✅ Perfect Gift - Slicier™ - Electric Grinder is the perfect gift for your family and friends.
✅ If it doesn't work, then you don't pay!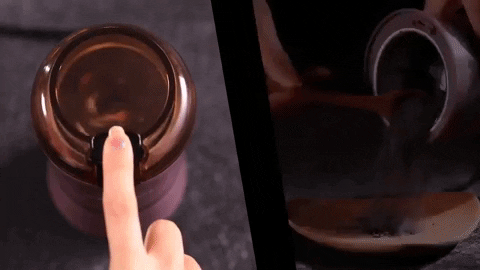 Faqs:
What should I do to keep my coffee fresh?
In order to preserve the freshness of the coffee on the first day, the coffee must be in the form of beans. However, if you want to offer coffee when an intruder arrives, this can be a bit of a problem.☕
How long does the product take to turn my coffee into powder?
You don't have to think about it anymore. In 10-15 seconds, you can get a great coffee powder and serve a delicious coffee to your guest.⏱️
How does it happen so fast?⚡
It's elegant and at the same time, very sharp blades instantly turn everything you throw into dust.
What material is it made of?🛠️
Our product, which is made of high-quality materials, is designed to make the powdering process the fastest and most practical.
What is in the box?📦
Our product, which has been kept in the box in a way that will not be damaged, comes as a whole in the box. And it can be installed quickly.
Package Included:
1 x Electric Coffee Grinder
1 x User Manual
1 x Cleaning Brush
1 x Original blade
1 x Screwdriver