Cut And Carve Wood More Efficiently!
✔ EFFICIENCY: Cut, carve or sculpt wood or remove excess materials with high strength, speed and maneuverability!
✔ HIGH PERFORMANCE: Hill have a smooth and controllable grinding and polishing action to maximize the grinding performance!
✔ HIGH-QUALITY DESIGN: Be sure your tool is durable because it is made of fine quality alloy, has high hardness, and is wear-resistance!
✔ MULTIFUNCTIONAL: You can use this disc for woodworking, wood carving, root carving, polishing tea trays and coffee tables, etc.
Process wood with almost no effort by using this 6 Teeth Wood Carving Disc! Cut or carve wood with minimal muscle work. You will have both speed and maneuverability with this chain disc and process hard materials in any way you like.
Don't worry about wearing out this carving disc because it is very durable. This powerful 6 Teeth Wood Carving Disc is designed to mount on a standard electric angle grinder.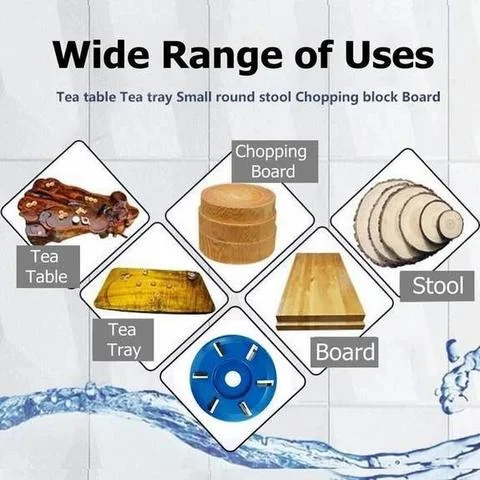 Remove Small Or Large Amounts Of Materials Fast And Easy! Get Yours Today!
Specification:

Arc teethes:
Tea Tray Digging
Flat teethes:
Grinding Plane
Inner Diameter:
16mm / 0.6in
Outer Diameter:
90mm / 3.5in
Groove Depth:
7mm / 0.3in
Package Included:

1 x
Six-tooth Wood Carving Cutter